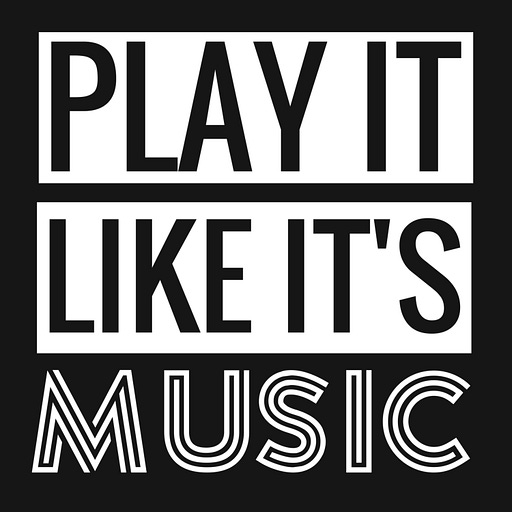 Feb 1, 2021 • 5M
New album out today!
Purists may whine that the best days of music are behind us, that capital "M" music has seen its peak and is no longer relevant. But here at Play It Like It's Music we believe the opposite: not only is the act of musicmaking an essential life skill with a lineage stretching back to the beginnings of human history, but the vocation of the professional musician is more vital today than it ever has been. Once a month, join musician, songwriter and producer Trevor Exter as he drops in on working musicians from every genre.
Good day to you all! I have a special announcement to share with you today.
TRIOS 01: lo-fi chamber electronica is available today.
This is my first release in six years. But if you read my newsletter and listen to the show you probably know that a lot of music has been brewing.
I've been through a lot of changes: personal, geographical, spiritual and sonic among others. And this new music is definitely a departure from my brand. I'm planting my flag here as an instrumental composer, in parallel to my songwriting and other production work.
You can click PLAY above to hear track one, or click
here
to go to the album page.
A bit about the sound: I'm taking the sound and feel of the cello from inside the fiber. People like to mystify "the cello" as this beautiful, resonant, soaring thing but I'm all about the guts of it. Finding the bonkers noises it wants to make when not spotlit on a concerto stage or brooding in the sad part of a film score. The cello is FUN to mess around with and I'd like to share some of that fun with you:
A bit about the approach: "Trio" in this instance means that there are three live passes: once with the rhythm bits (done directly from the computer using a fascinating program called TidalCycles), and then two live takes followed by minimal editing and a mix.

Production standard is strictly wabi-sabi, meaning I emphasized flavor and personality over fidelity and perfection. There's plenty of bounce and surprise in the music.
I'm along for the ride with you.
---
I have so many people to thank for helping me to believe in this music and actually get the thing done.
Many of you (in fact the entire Play It Like It's Music community) are listed in the release notes. But no one has been so steadfast and supportive as Kerri Kelly, the beautiful force-of-nature with whom I get to share this life. She's here through it all, even while she moves mountains through her own work. Thank you K, I love you.
OK that's all for this announcement. Thank you so much for being here, please enjoy and share the album, I'll be back on Wednesday with your regularly scheduled episode.
Big Love to you and your big ears,
Trevor
(Did you press play yet?)
.
.
.
Do you like this stuff? Please help it grow by sharing it!