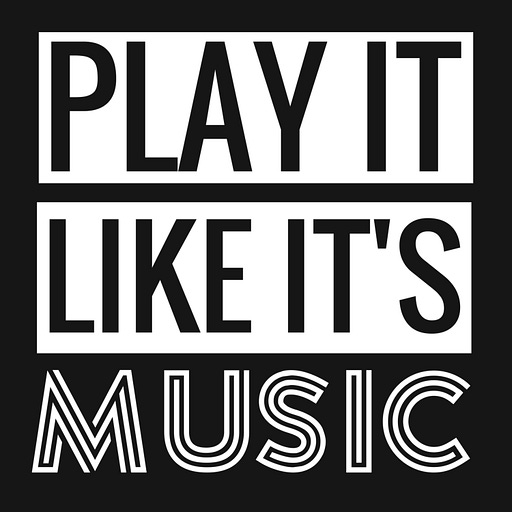 Mar 10, 2021 • 1HR 4M
"It's important to find things that give you pleasure in life"
Purists may whine that the best days of music are behind us, that capital "M" music has seen its peak and is no longer relevant. But here at Play It Like It's Music we believe the opposite: not only is the act of musicmaking an essential life skill with a lineage stretching back to the beginnings of human history, but the vocation of the professional musician is more vital today than it ever has been. Once a month, join musician, songwriter and producer Trevor Exter as he drops in on working musicians from every genre.
078 Gideon Freudmann
Good morning! This is Play It Like It's Music. I'm Trevor, thanks for listening.
On Wednesday, March 10th of 2021 music is not content, it's connection.
It's March Madness!
As in, I'm going mad over here. There is so much life-stuff interfering in my musical life right now. It's a weird feeling when you're a trained professional in something with solid marketable skills that you've always used to live by. And then gradually the market and technology conspire over time to make you out as a hobbyist.
What was that degree for again?
At least I don't have loans, but it's maddening. Not like I need to be a musical factory worker, but more and more these days it's just a giant neverending free obstacle course you run all the time: sending out emails to strangers, courting likes on the ever growing number of platforms, watching kids run circles around everybody and also get sad because you can't just go to a club these days.
Music feels like a figment of our imagination without the live component, video games are more immersive, netflix is more engaging, sports are more connective and the news will give you a run for your sanity any old time you turn it on. So who - including us - has any time to do music or listen to it anymore?
Not trying to be a downer here, we all grow up and no one gets a pass on basic life skills like earning and knowing where to draw lines.
I'm grateful for the space I'm in, the health I enjoy all day long, sunshine, sound and creativity which just won't leave me alone these days. We have a great musician to speak with today.
---
Gideon Freudmann, cellist and composer, has been on the forefront of our instrument's modern creative expansion for more than 30 years.
A formal education at the University of Connecticut laid a solid classical foundation for what has become a diverse soundscape encompassing a wide range of musical genres.
He's been at this for way longer than it was trendy. In fact it's his mission to make the cello hip, modern and fun. He's toured all over the place, worked in lots of small ensembles, he's a founding member of the Portland Cello Project and the band Caravan Gogh… he's one of those guys who, if you're into the cello you definitely know who he is.
And if you're not, then you've probably just heard him a bunch of times without knowing it. His work is all over NPR: All Things Considered, CarTalk, This American Life. Movies too, Good Morning America… everywhere.
Gideon lives to Portland, Oregon in the mid-2000s where he is a founding member of the Portland Cello Project. He has also branched into live soundtrack accompaniment to silent films. He's a great musician, a great cellist, a great guy and I'm very glad to have him on the show.
Let's get to it!
Press PLAY above to hear my conversation with Gideon Freudmann.
---
Thanks so much for listening to Play It Like It's Music. Thanks so much to Gideon Freudmann for spending some very generous time with us. You can find him at CelloBop dot com and follow him on Facebook @cellobop.
I can't believe we've gotten to 78 shows! We're going to put this show on indefinite hiatus after two more interviews. Nevertheless if you believe this show deserves a wider audience or you want it to continue in the future, please help create even more demand by telling a friend:
Follow me on twitter @trevorexter and talk to me on there if you have thoughts.
We're all contending with a mutating professional landscape, jacked revenue streams, a catastrophic global pandemic and plenty of other noise out here.
But you gotta keep playing.
We don't draw any lines here between scenes or styles.
As always, thank you for listening and remember to play it like its music.
You can check out my NEW instrumental records on bandcamp, and I hope you will. Volume 3 is coming out April 1st.
Sign the mailing list on substack to get my music sent right to you the very moment it comes out.
Music is a beautiful thing and it makes the world go round.
Big love to your ears.
Trevor
(Did you press play yet?)
.
.
.
Do you like this stuff? Please help it grow by sharing it!