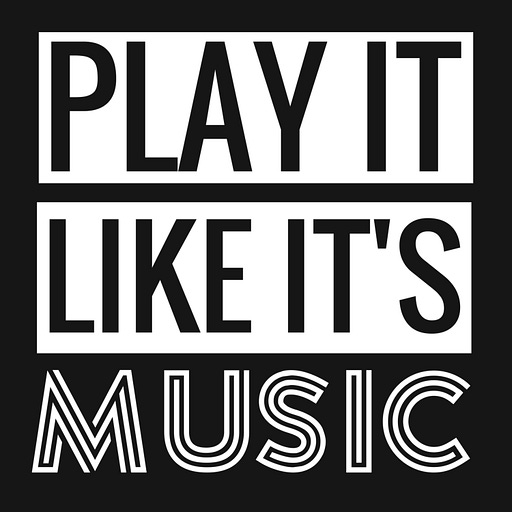 Feb 17, 2021 • 45M
"It's part of the fabric of my family and my community"
Purists may whine that the best days of music are behind us, that capital "M" music has seen its peak and is no longer relevant. But here at Play It Like It's Music we believe the opposite: not only is the act of musicmaking an essential life skill with a lineage stretching back to the beginnings of human history, but the vocation of the professional musician is more vital today than it ever has been. Once a month, join musician, songwriter and producer Trevor Exter as he drops in on working musicians from every genre.
075: Samuel Glazebrook
Good morning! This is Play It Like It's Music. I'm Trevor, thanks for listening.
On Wednesday, February 17th of 2021 music is not content. It's connection.
I'm making this connection with you now, and I'm making the content too. It's all happening in 21. So far I haven't been impeached but only time will tell.
Sam Glazebrook is a cinematographer who spends quite a bit of time touring professionally as a musician. I first met him on a gig with Roo Panes, and we got to put in a few thousand miles together.
With everything he does, he strives to communicate a positive message of a collective human experience through his work. I wanted to have him on the show because a) he's a great guy and b) I just love the simultaneous levity and depth of his commitment. The man blazes on multiple instruments, he's also built the house he lives in and he's got a prodigious output in the world of media and film.
In the pro music world we're always chasing down a gig or shedding some new lick or trying to hustle the marketing thing. It never ends, and it's really easy to forget why we bother to do this. I'm guilty of that, even though I deeply love what I do and enjoy it every single day. Walking into the rehearsal room with Sam (and Josh from Episode 47) I was instantly brought back to the infant joy I first felt, before I even became a musician. The band just had so much fun on the road and playing together, and it all just felt so spontaneous.
Sam had a lot to do with it. It turns out that he's got loads of talent, but also was raised by rocknrollers. I'm a bit envious of kids who have musician parents because a lot of the stuff the rest of us have to learn - not just playing but vibes and etiquette too, a feeling of comfort in a musical space - can come naturally to someone who was raised around the stuff. Sam is a beautiful cat and he conducts himself with a naturalness we'd all do well to remember.
We get into his musical childhood and the elements of his career, how he's pieced it together for himself and the general ongoing-ness of it all.
It's an honor to have him on the show.
Sam's dad's band from the 80's, Marino The Band:
Quick ask: if you believe this show deserves a wider audience, please tell a friend:
Now on with the show!
Press PLAY above to hear my conversation with Samuel Glazebrook.
---
Thanks so much for listening to Play It Like It's Music. Thanks so much to Sam for spending some very generous time with us. You can find him at Samuel Glazebrook dot com and follow him on the gram @samuelglazebrook.
I can't believe we've gotten to 75 shows! If you believe this show deserves a wider audience in 2021, please tell a friend:
Follow me on twitter @trevorexter and talk to me on there if you have thoughts about the show.
We're all contending with a mutating professional landscape, jacked revenue streams, a catastrophic global pandemic and plenty of other noise out here.
But you gotta keep playing.
We don't draw any lines here between scenes or styles.
As always, thank you for listening and remember to play it like its music.
You can check out my NEW instrumental record on bandcamp, and I hope you will. Sign the mailing list on substack to get this show sent right to you the very moment it comes out.
Music is a beautiful thing and it makes the world go round.
Big love to your ears.
Trevor
(Did you press play yet?)
.
.
.
Do you like this stuff? Please help it grow by sharing it!