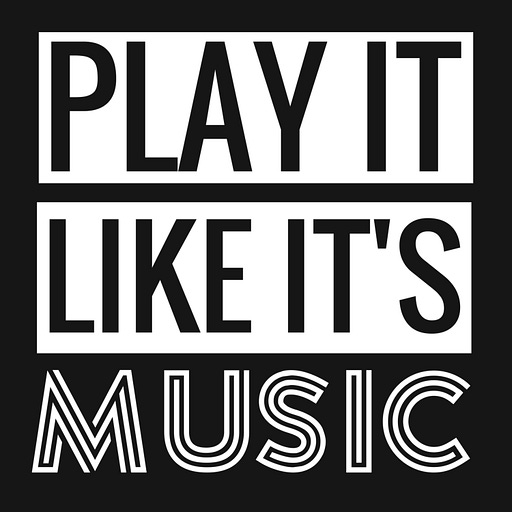 Feb 10, 2021 • 57M
"Music is the most powerful method for advancing culture."
Purists may whine that the best days of music are behind us, that capital "M" music has seen its peak and is no longer relevant. But here at Play It Like It's Music we believe the opposite: not only is the act of musicmaking an essential life skill with a lineage stretching back to the beginnings of human history, but the vocation of the professional musician is more vital today than it ever has been. Once a month, join musician, songwriter and producer Trevor Exter as he drops in on working musicians from every genre.
074: Joey Chang
Good morning! This is Play It Like It's Music. I'm Trevor, thanks for listening.
On Wednesday, February 10th of 2021 music is not content, it's connection.
Folks are listening to the album and writing in with your opinions, and I love it.
Kendra said "This is really wonderful. What a groovy new sound for you.. And CONGRATS on this! So much work to take it from concept to reality."
Shon said "Look at you - tapping your inner Brian Eno. I think this is just the start of a new frontier of music exploration for you. Keep 'em coming…."
And I will definitely keep em coming. I'm working on the second one right now, due out on March 1st. Thank you so much for listening and for sending and tweeting your feedback, it really helps keep me going.
Meanwhile, we've got a cool guest musician on the show today.
Joey Chang aka CelloJoe is an anomaly in the world of cellists. He plays the cello while beatboxing, looping, and singing. He creates fat beats with a cello and his mouth and he does it live! His lyrics weave together sustainability, environmental justice, and social awareness. By beatboxing, throatsinging, singing, plucking and bowing the cello, CelloJoe can mimic many styles of music from dubstep to folk to rock to classical to hip hop. 
He has also ridden his bike over 10,000 miles, carrying the cello on tour in the US, Canada, Mexico, Europe and Australia. The man has grit as well as a creative spark.
We get into some good horror stories about destroying instruments for dumb reasons, the roundabout journey that someone would take to become the kind of musical polymath that makes Cello Joe such a compelling performer, and towards the end Joe even turns the tables for a bit and interviews me a little. This is a fun one.
It's an honor to have him on the show.
Quick ask: if you believe this show deserves a wider audience, please tell a friend:
Now on with the show!
Press PLAY above to hear my conversation with Cello Joe.
---
Thanks so much for listening to Play It Like It's Music. Thanks so much to Joey Chang for spending some very generous time with us. You can find him at Cello Joe dot com and follow him on the gram, Twitch, YouTube and everywhere else @CelloJoe.
I can't believe we've gotten to 74 shows! If you believe this show deserves a wider audience in 2021, please tell a friend:
Follow me on twitter @trevorexter and talk to me on there if you have thoughts about the show.
We're all contending with a mutating professional landscape, jacked revenue streams, a catastrophic global pandemic and plenty of other noise out here.
But you gotta keep playing.
We don't draw any lines here between scenes or styles.
As always, thank you for listening and remember to play it like its music.
You can check out my NEW instrumental record on bandcamp, and I hope you will! Sign the mailing list on substack to get this show sent right to you the very moment it comes out.
Music is a beautiful thing and it makes the world go round.
Big love to your ears.
Trevor
(Did you press play yet?)
.
.
.
Do you like this stuff? Please help it grow by sharing it!