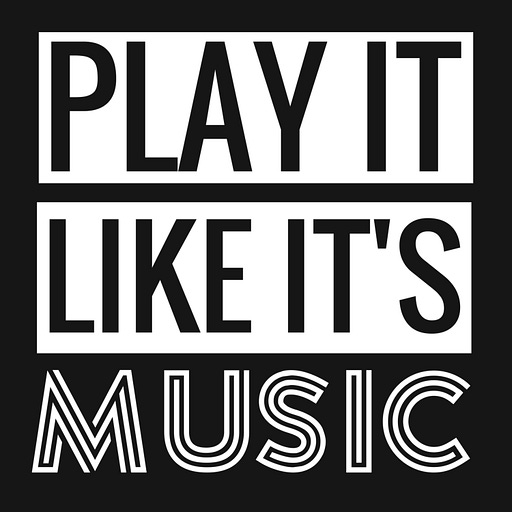 Mar 17, 2021 • 49M
"A safe place to deal with my problems"
An inside joke that a stranger might get
Purists may whine that the best days of music are behind us, that capital "M" music has seen its peak and is no longer relevant. But here at Play It Like It's Music we believe the opposite: not only is the act of musicmaking an essential life skill with a lineage stretching back to the beginnings of human history, but the vocation of the professional musician is more vital today than it ever has been. Once a month, join musician, songwriter and producer Trevor Exter as he drops in on working musicians from every genre.
079: Dwight Ritcher
Good morning! This is Play It Like It's Music. I'm Trevor, thanks for listening.
On Wednesday, March 17th of 2021 Music is not content, it's connection.
Glad to be here with you today. As I've been mentioning, I'll be winding the show down for now after next week's episode (#80). It's been great and I'm super gratified with the response, but I need to focus on a couple of big projects I've got brewing. Make sure you sign up on the mailing list over at

playitlikeitsmusic.com

so we can stay in touch. I'm not going far, and I'm always reachable.
Today we have the honor of hanging out with musician, guitarist, drummer, bandleader, singer and songwriter Dwight Ritcher of Dwight and Nicole. You may remember we got to spend time with his fairer half, Nicole Nelson back in Episode 50. Today we complete the picture.
This band is so inspiring on a lot of levels. First, they kill. They can rock in a loud way and also in a super quiet way. They write great, perform consistently and are altogether inspiring in a musical sense. I found this out firsthand when I opened for them at Banjo Jim's back in the day.
Second, they're a couple! I'm always amazed when you get to see a relationship play out musically in real time, whether it's these two, Donny and Marie, Captain and Tenille, Sonny and Cher, Ashford and Simpson, Break Out The Crazy or one of the many others working today. It's rare and beautiful to experience this as a fan.
Both Dwight and Nicole possess strong natural voices that stop you dead in your tracks. Whether belting or whispering, their singing commands attention. They are captivating performers, multi-instrumentalists and strong songwriters, standing far out from the slagheap of gutless conformity.
Dwight plays a Gibson Flying V guitar – picking up his first one as a teenager in Long Branch NJ – he has never played anything else. It was a great honor to get him on a mic and dig a little bit into his background and into his process.
So let's get into it:
Press PLAY above to hear my conversation with Dwight Ritcher.
---
Thanks so much for listening to Play It Like It's Music. Thanks so much to Dwight Ritcher for spending some very generous time with us. You can find him at Dwight and Nicole dot com and follow them online @dwightandnicole.
I can't believe we've gotten to 79 shows! I'm gonna wrap it up next week at 80 with a very special guest. Still, if you believe this show deserves a wider audience or you want it to come back in the future, please help people find out about it by telling a friend:
Follow me on twitter @trevorexter and talk to me on there if you have thoughts.
We're all contending with a mutating professional landscape, jacked revenue streams, a catastrophic global pandemic and plenty of other noise out here.
But you gotta keep playing.
We don't draw any lines here between scenes or styles.
As always, thank you for listening and remember to play it like its music.
You can check out my NEW instrumental records on bandcamp, and I hope you will. Volume 3 is coming out April 1st.
Sign the mailing list on substack to get my music sent right to you the very moment it comes out.
Music is a beautiful thing and it makes the world go round.
Big love to your ears.
Trevor
(Did you press play yet?)
.
.
.
Do you like this stuff? Please help it grow by sharing it!