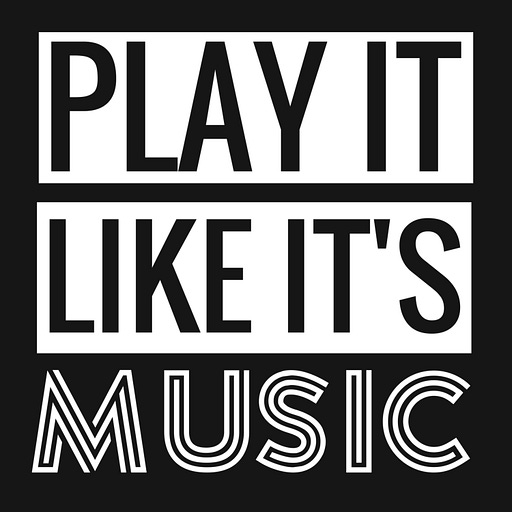 Jan 20, 2021 • 1HR 7M
"My spirit always has to make music"
Purists may whine that the best days of music are behind us, that capital "M" music has seen its peak and is no longer relevant. But here at Play It Like It's Music we believe the opposite: not only is the act of musicmaking an essential life skill with a lineage stretching back to the beginnings of human history, but the vocation of the professional musician is more vital today than it ever has been. Once a month, join musician, songwriter and producer Trevor Exter as he drops in on working musicians from every genre.
071: Pyeng Threadgill
Good morning! This is Play It Like It's Music. I'm Trevor, thanks for listening.
On Wednesday, January 20th of 2021 music is not content.
It's connection.
Big day today. I won't bore you with my take. Plenty of hot takes out there, for what's going on. You know?
Seriously, the more confusing things get around here, the deeper I'm getting into music. It was probably dumb of me to tell you all that I'm putting out a recording on February 1st. I am having so much fun recording stuff, and I have no idea how I'm gonna get it through to the finish line. But if I've learned anything at all from the 6 years I just spent not putting out records, it's that without a deadline I pretty much don't exist in public.
This stuff is new, it's messy, it's totally of-this-moment and not barking up any stylistic tree in particular. I've just been in musical development-mode for too long, and through too many major life changes that a bunch of sounds just have to come out. I'll insist on a modicum of coherence, but there's a strong emotional undercurrent to it all which I hope transcends the complexity of the music.
---
Today we get blessed with a visit from an incredible artist, singer, writer, bandleader and teacher. I've been a fan for longer than I can remember, and the generosity of her sound and her imagination and spirit is thrilling to witness.
Pyeng Threadgill has been described as "charmingly eclectic" by St Louis Today. Singing 'New Porch Music' she crafts an intimate journey through folk and jazz with Afro-electronic inflections. In her fourth solo album and multimedia project entitled "Head Full of Hair, Heart Full of Song", she shines a light on hair, adornment, ancestry and the political well as spiritual implications of race, hair and identity.
Pyeng's music hits in a place that's hard to pin down. She comes from a family of artists, grew up surrounded by the legendary downtown scene in New York, but she's also put in an epic amount of miles - went to Oberlin, studied audio engineering, worked in the office at dance labels… she knew all about the business before she ever set out to make her own records. And it shows, she's a consummate professional who knows exactly how to run a show, down to the details
She's the kind of artist who doesn't just put out mere entertainment, she can deliver a compelling story, weave together multiple threads of meaning and also deliver the party. We get into a fascinating chat about how she landed on the album concept, as well as how she goes about developing a project to stand the test of time.
It's a good one.


Quick ask: if you believe this show deserves a wider audience, please tell a friend:
Without further ado, here's Pyeng.
It's an honor to have her on the show.
Press PLAY above to hear my conversation with Pyeng Threadgill
---
Thanks so much for listening to Play It Like It's Music. Thanks so much to the amazing Pyeng Threadgill for spending some very generous time with us. You can find her at PyengNyc dot com and follow her on IG @pyengthreadgill.
And you know what? Go buy her music on Bandcamp!
I can't believe we've gotten to 71 shows! If you believe this show deserves a wider audience in 2021, please tell a friend:
Follow me on twitter @trevorexter and talk to me on there if you have thoughts about the show.
We're all contending with a mutating professional landscape, jacked revenue streams, a catastrophic global pandemic and plenty of other noise out here.
But you gotta keep playing.
We don't draw any lines here between scenes or styles.
As always, thank you for listening and remember to play it like its music.
You can check out my music on bandcamp and other places. It's all at my website, trevorexter.com. Sign the mailing list on substack to get this show sent right to you the very moment it comes out.
Music is a beautiful thing and it makes the world go round.
Big love to your ears.
Trevor
(Did you press play yet?)
.
.
.
Do you like this stuff? Please help it grow by sharing it!