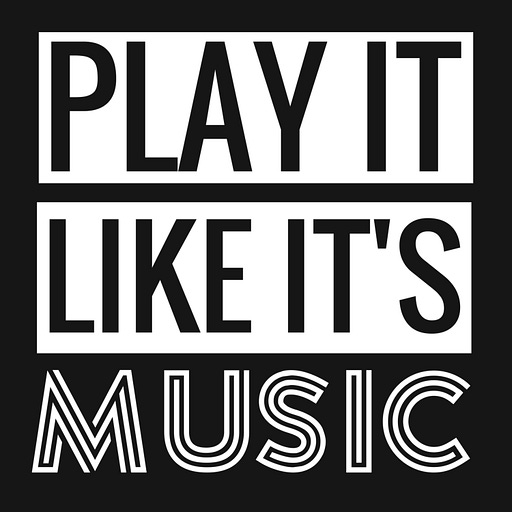 Jan 22, 2020 • 40M
"Make A Thing, Make It Nice!"
Purists may whine that the best days of music are behind us, that capital "M" music has seen its peak and is no longer relevant. But here at Play It Like It's Music we believe the opposite: not only is the act of musicmaking an essential life skill with a lineage stretching back to the beginnings of human history, but the vocation of the professional musician is more vital today than it ever has been. Once a month, join musician, songwriter and producer Trevor Exter as he drops in on working musicians from every genre.
Episode 023: Simone Giuliani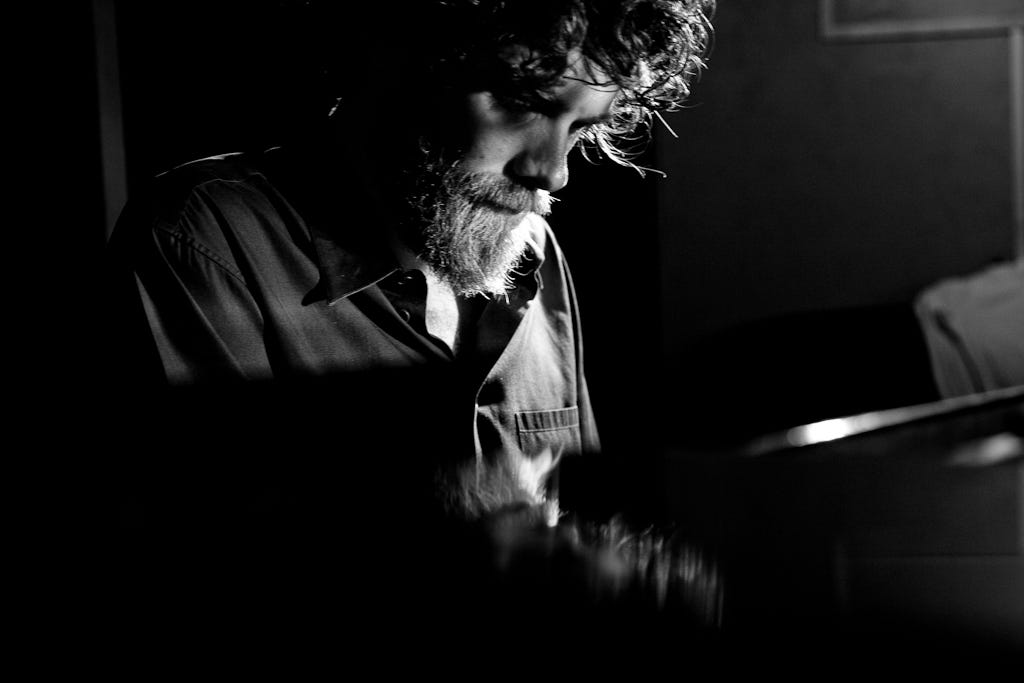 Good morning! This is Play It like It's Music, I'm Trevor. Thanks for listening.
We are back.
On Wednesday, January the 22nd of 2020, music is not content, it's connection.*
*and if you like the show, please tell a friend!
My friend Simone Giuliani is an Italian musician, film composer, arranger, record producer and music director based in Los Angeles and Manhattan, New York. He is also a keyboard player and a pianist. He's collaborated with Miho Hatori from Cibo Matto and Gorillaz and he's worked on remixes for Beyoncé, Maxwell and Sia...
He also won the Best Music Award at the 8th China Academy Awards for Documentary Film in Beijing for his soundtrack "Deep into Shambhala", and in general his bio is packed with both producer and musician credits with Andrea Bocelli, London Symphony Orchestra, Groove Collective… he's recorded at Abbey Road, etc… !
*Besides his work as a musician, producer and composer he is also the Artistic Director of YANGCHENMA ARTS & MUSIC, an organization preserving and promoting human cultures around the world through their artistic musical traditions:

Yangchenma organizes live concerts, and as luck would have it I am working with him this very week!
He produces a stellar season of inspiring talks and cultural immersions at Pure Land Farms, the Center for Tibetan Medicine situated in the beautiful canyon of Topanga, California.
OK, but WHY talk to Simone?
Aside from having a soothing voice and a beautiful selection of work which we will be sampling underneath the conversation, I wanted to get a sense of how he keeps his career vital, always moving forward.
He and I are the same age and I've done a bit of travel myself. I know how hard it is. But Simone has a way of landing in new places: concert halls and studios all over europe, Asia, New York, LA... and he somehow makes himself at home.
We get into a lot of that and more, so THANKS to Simone for opening up his mind and his space with us. I hope you get as much out of it as I did.
You can find him on social at "simone giuliani" with two underscores at either end. EDGY:
---
Music Credits:
Bossamore (from Monday Michiru's album "Brasilified") 
Innocent Crime (from the soundtrack of "Unseen")
Monday michiru moments (from Terron Darby's "Moments" feat. Monday Michiru) 
The Scale of things (from the soundtrack of "Deep Into Shambhala")
Levity ending credits (voice: Bisan Toron from the soundtrack of "NYSFERATU")
Keepin' On (from Lazybatusu's album "00.03")
Arise (from the soundtrack of "Deep Into Shambhala")
Il Vento (from the soundtrack of "Reject")
Canto de Zinha (from "The Handmaid's Tale")
Way down (from the Happening's album "Miles Away from America")
Arrival (from the soundtrack of "Unseen")
Lacrime di un pirata italiano (from the Happening's album "These are My Diamonds")
Musicians: Simone Giuliani, Monday Michiru, DJ Terron Darby, Trevor Exter, Robbie Angelucci, Masa Shimizu, Eleanor Norton, Hamilton Berry, Piero Perelli, Bisan Toron, Bill Dobrow, Guilherme Monteiro, DJ Corrado Bay, Jamie Catto, Alex Forster, Dave Randall, Renaud Gabriel Pion, Jonathan Kotler, Mauricio Zottarelli, Itaiguara Brandao 
---
As I mentioned,
besides his work as a musician, producer and composer he is also putting on concerts! I am fortunate to be working with him this very week, playing the cello. So if you are in the Los Angeles area, go to www.purelandfarms.org and get directions and tickets for two concerts in Los Angeles:
Friday January 24th and Sunday January 26th
He's got a new album Migrant Songs concert with Bisan Toron (voice), Piero Perelli (drums) and guest musicians including myself on Sunday. They call it a Sound Alignment Concert: a journey through sound and color. Come out.
OK, That's it for today.
Thanks for listening to Play It Like It's Music. If you liked the show, PLEASE tell a friend. Let's grow this thing.
Follow me on social @trevorexter and talk to me on there if you have thoughts.
We're all contending with a mutating professional landscape, jacked revenue streams and a lot of noise out there in the culture. But you gotta keep playing.
We don't draw any lines here between scenes or styles.
As always, thank you for listening and remember to play it like its music.
Big love to your ears.
Trevor
(Did you press play yet?)
.
.
.
If you like my stuff, help it spread by sharing it!