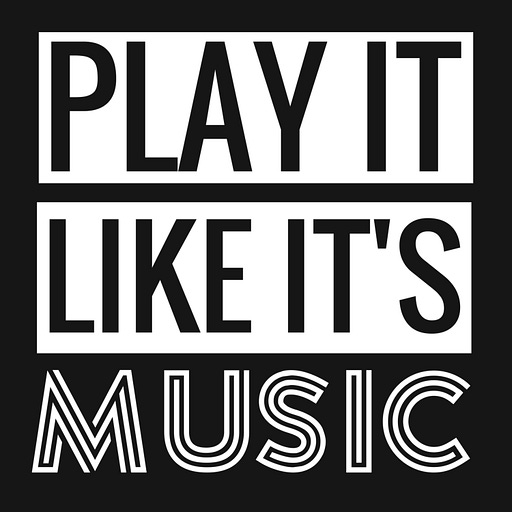 Sep 2, 2020 • 56M
"It's the most therapeutic tool I have"
Purists may whine that the best days of music are behind us, that capital "M" music has seen its peak and is no longer relevant. But here at Play It Like It's Music we believe the opposite: not only is the act of musicmaking an essential life skill with a lineage stretching back to the beginnings of human history, but the vocation of the professional musician is more vital today than it ever has been. Once a month, join musician, songwriter and producer Trevor Exter as he drops in on working musicians from every genre.
054: Abby Ahmad
Good morning! This is Play It Like It's Music. I'm Trevor, thanks for listening.
On Wednesday, September 2 of 2020 Music is not content. It's connection.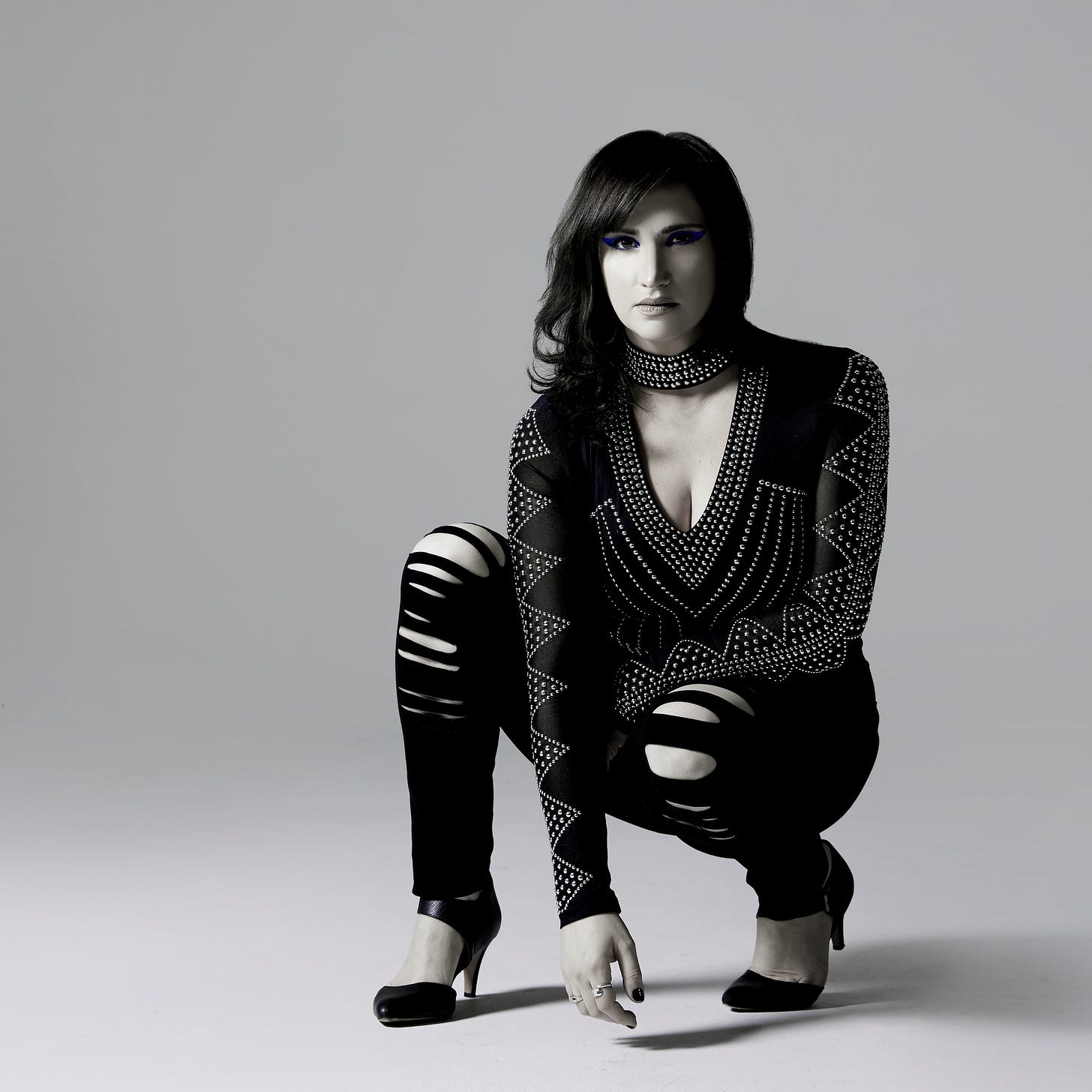 Glad to be here with you as 2020 enters its final third. What's gonna happen now? Who the hell knows, I for one am all soft eyes and open ears. If there's anything you're still taking for granted about this life, I recommend you examine why that might be the case and think about what you may do instead. Time slows down for no one.
Except for me, because I'm on vacation this week. Nothing special, just up the road a bit at an airbnb. Still pretty much in quarantine, but claiming a little sanity too. I have a great guest for you here today though, so let's talk about her.
ABBY AHMAD is an acclaimed singer, songwriter, guitarist, actor, and voice/yoga teacher residing in Brooklyn, NY. And her music is as passionate as it is profound.
Abby has recorded and toured internationally as a solo artist, backup singer, and with her band Fife & Drom which she fronts with her husband, Mark Marshall who you may remember from last week's episode. Her original music has been featured in a major motion picture (The Guardian) as well as being honored on multiple occasions by the Independent Music Awards.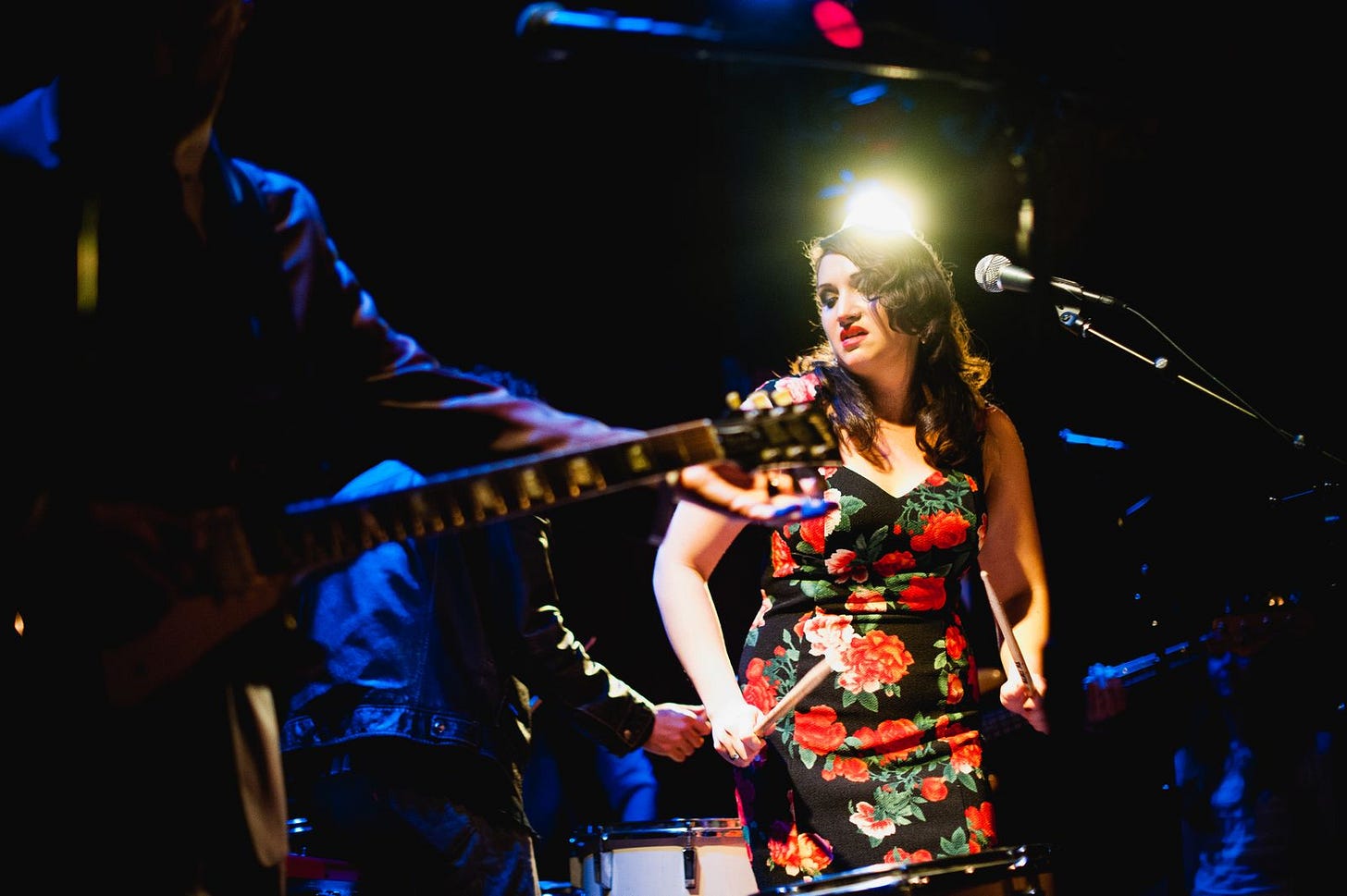 She is also a trained actor, we get into that a bit and talk a little about the interplay between the two disciplines. As a voice and guitar teacher, Abby has been a trusted source of guidance and inspiration for both young and professional students over the years. Her vocal coaching and unique exercises have been utilized by major artists in preparation for going on things like Coachella and The Tonight Show with Jimmy Fallon.
Once again, if you like the show and you think it deserves a wider audience, do us a solid and share the link with a friend:
Or better yet: listen to the Playlist we just started that has all the guests and pass that around too. It's a musical community you can take with you wherever you go: Find it on Apple Music | Spotify
We are here to connect the dots with you.
Halfway through our chat, I mentioned a book which I'll link you to here in our show notes. I've talked about it before, maybe we'll get this guy on our show sometime. It's

Music: A Subversive History by Ted Gioia

. If you're looking for liberation and you know how to read, this one'll scrape the sand out of your ears.
I've known Abby for a long time, she's got a very cool way of playing guitar in addition to her amazing voice. I've had a great time watching her perform both solo and rockin out blues with Fife and Drom. She can really take over a room. I love the sound of her voice, and her delivery is super powerful. She's a force, check out our conversation.
Press PLAY above to hear my convo with Abby Ahmad.
---
Artist's tracks all come from our guest, check out Abby's

solo work

and also

Fife and Drom

on Bandcamp
Thanks for listening to Play It Like It's Music. Thanks so much to Abby Ahmad for spending some very generous time with us. You can find her at Abby Ahmad dot com and follow her on IG @abbyahmadmusic.
I can't believe we've gotten to 54 shows! If you believe this show deserves a wider audience, please tell a friend:
Follow me on twitter @trevorexter and talk to me on there if you have thoughts about the show.
We're all contending with a mutating professional landscape, jacked revenue streams, a catastrophic global pandemic and plenty of other noise out in the culture.
But you gotta keep playing.
We don't draw any lines here between scenes or styles.
As always, thank you for listening and remember to play it like its music.
You can check out my music on bandcamp and other places. It's all at my website, trevorexter.com. Sign the mailing list on substack to get this show sent right to you the very moment it comes out. Consider hiring me to score your piece, do some cello, teach you lessons, produce your show or back you up onstage.
Music is a beautiful thing and it makes the world go round.
Big love to your ears.
Trevor
(Did you press play yet?)
.
.
.
If you like this stuff, help it spread by sharing it!