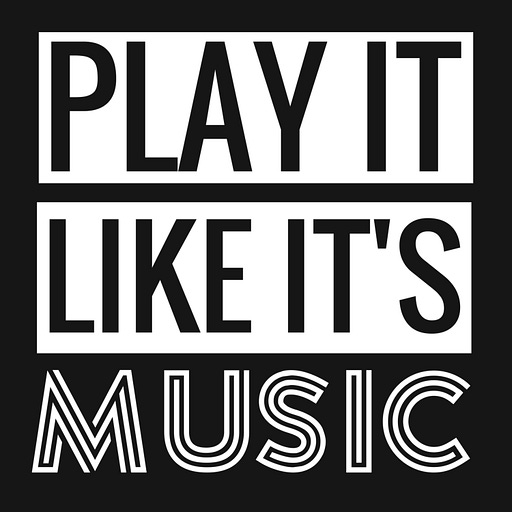 Jul 29, 2020 • 1HR 12M
"It's in my bones"
Purists may whine that the best days of music are behind us, that capital "M" music has seen its peak and is no longer relevant. But here at Play It Like It's Music we believe the opposite: not only is the act of musicmaking an essential life skill with a lineage stretching back to the beginnings of human history, but the vocation of the professional musician is more vital today than it ever has been. Once a month, join musician, songwriter and producer Trevor Exter as he drops in on working musicians from every genre.
050: Nicole Nelson
Good morning! This is Play It Like It's Music. I'm Trevor, thanks for listening.
On Wednesday July 29th of 2020 music is not content, it's connection. This is episode 50.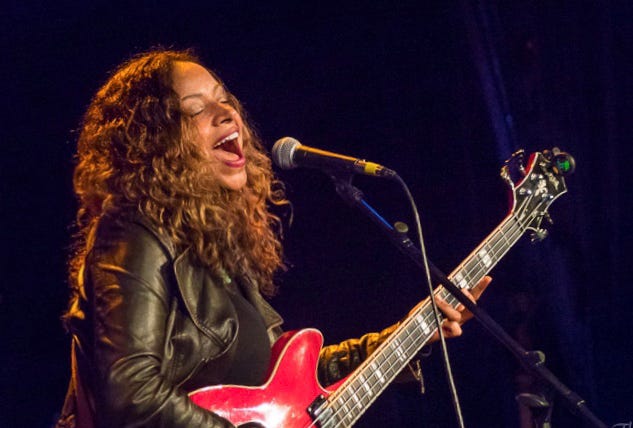 [photo by Thom Adorney]
Every now and then, if you get around to clubs and stuff to hear people (remember?), you come across a sound and a vibe so stunning that you never forget it.
I've become a fan of so many artists, and oftentimes the fanhood is based on nothing more than the memory I have in my senses of the first time I heard their "it". Whatever it is that makes them them. I'll keep turning them on and going out to see them for years, sometimes with just the hope that I'll catch another moment like that first one.
It was like a portal opened up and boom, there was this musical spirit just lifting the dust out of the cracks right in front of you. I remember moments like that every time I used to go see Tony Scherr's trio every Monday. I remember that moment when I was on the gig with Bisan here in the Canyon. Krystle Warren is a never-ending moment like that, pretty much every time she makes a sound. Further back, I got to see the Gil Evans orchestra on a Monday night in Sweet Basil, I saw Radiohead turn the world around in New Jersey about a month before 9/11, I've been to Jazz Fest in New Orleans… hell I've just walked around the streets of New Orleans. These are all landmark moments of my musical life.
Today is Episode 50 of this show, and I couldn't be more blessed than to have another stellar artist and performer to speak with. Yesterday was my birthday, today we have episode 50, we're pushing two straight months of Black Lives Matter protests all over the nation,

James McBride

's new book

is tearing it up on Oprah

and Michelle Obama just launched her podcast. Given that there's so much going on, now and perpetually, I'm extremely grateful for your ears and your attention and your fellowship and your celebration of our shared musical experience.
This show is for you, in those moments when we are most alone and doing out hardest work in the shadows, far from the stage. It's here for you whenever you need it and I'm honored to have you listening. Thanks to all the guests we've already had on here and thanks to all who are yet to come on, you mean the world to me.
So… onward: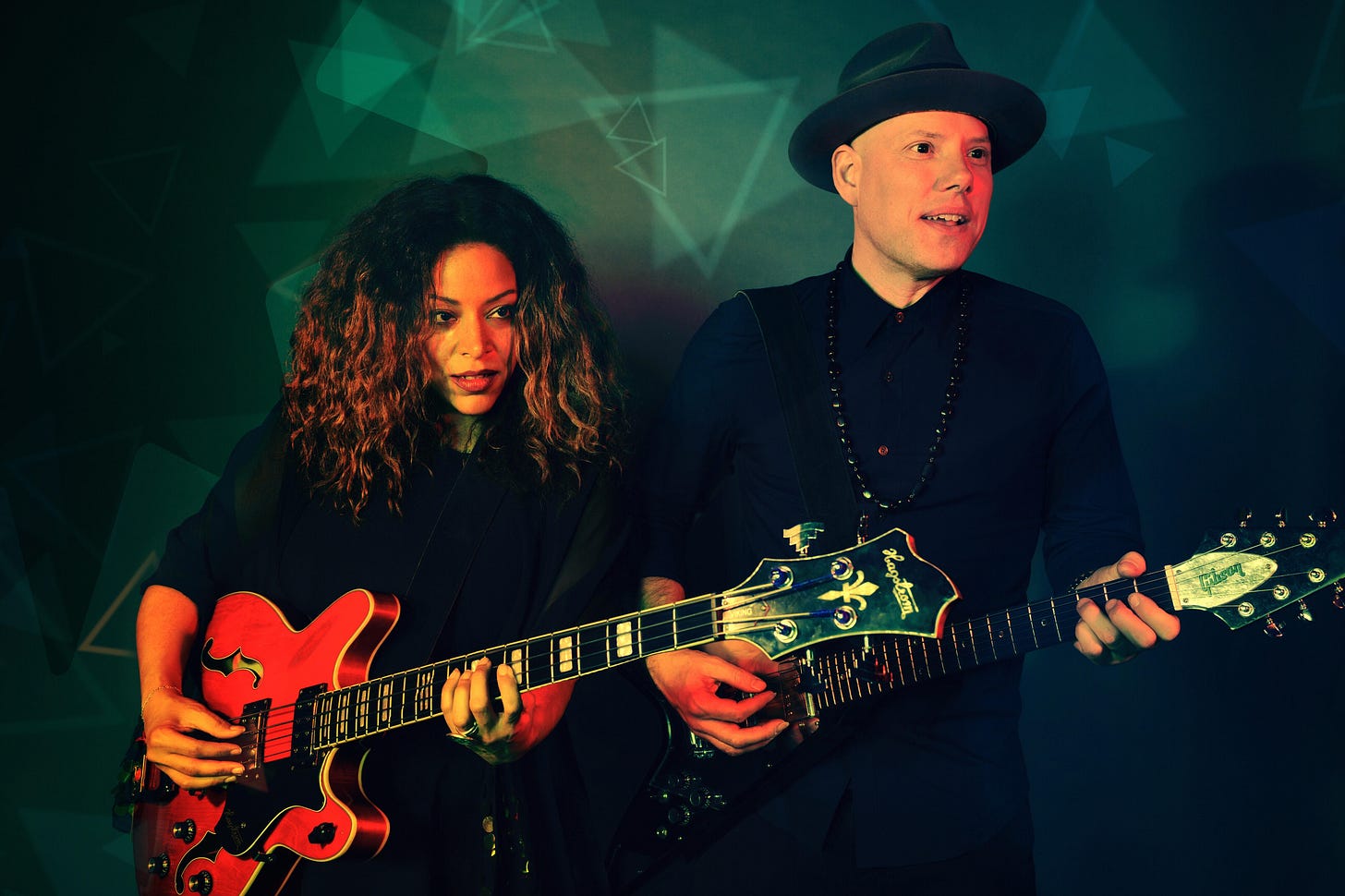 [photo by Eric Antoniou]
The first time I heard the band called Dwight and Nicole was on a night when I was opening for them at Banjo Jim's, and I walked out a changed man. Forever grateful to them for the sound they brought. Sure enough, that portal opened right up. It was just the two of them on stage but the guitar and the tambourine and the voices sat just right in the coziest pocket you've ever witnessed. The groove wouldn't quit and by the time they were done, folks in the audience were all ready to make babies. They are incredible, and today we're speaking with Nicole Nelson.
Like I said, I couldn't be happier. Not only has she got the voice for the band, but she went on The Voice and nearly took the thing. We get to hear her whole background today and get a taste of what it feels like to know you have the talent and the genius and the grit to get up there, and then hear some of the plot twists that happened along the way.
I'll cut to the chase at this point, since I know you came for the gold. Let's meet Nicole.
Press PLAY above to hear my convo with Nicole Nelson.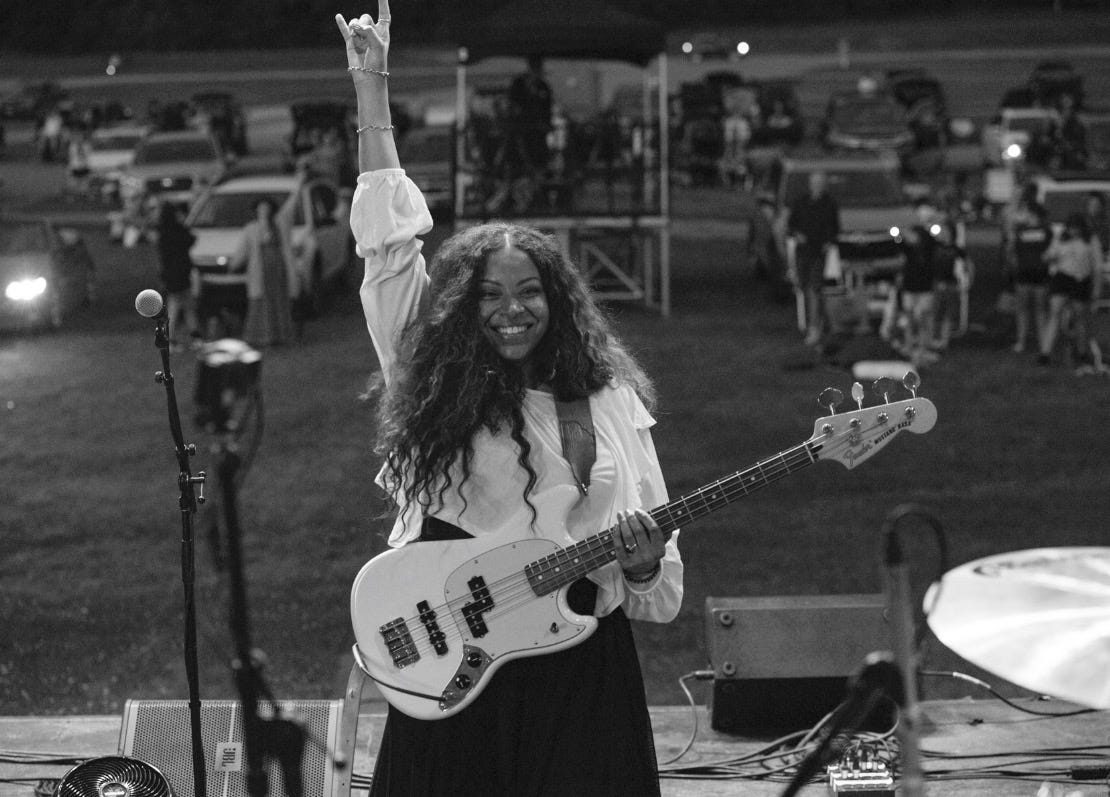 [photo by Rick Levinson]
Thanks for listening to Play It Like It's Music. Thanks so much to Nicole Nelson for spending some very generous time with us. You can find her band at Dwight and Nicole dot com and check her out on socials @nicolenelsong.
I can't believe we've gotten to 50 shows! If you believe this show deserves a wider audience, please tell a friend:
Follow me on twitter @trevorexter and talk to me on there if you have thoughts about the show.
We're all contending with a mutating professional landscape, jacked revenue streams, a catastrophic global pandemic and plenty of other noise out in the culture.
But you gotta keep playing.
We don't draw any lines here between scenes or styles.
As always, thank you for listening and remember to play it like its music.
You can check out my music on bandcamp and other places. It's all at my website, trevorexter.com. Sign the mailing list on substack to get this show sent right to you the very moment it comes out. Consider hiring me to score your piece, do some cello, teach you lessons, produce your show or back you up onstage.
Music is a beautiful thing and it makes the world go round.
Big love to your ears.
Trevor
(Did you press play yet?)
.
.
.
If you like this stuff, help it spread by sharing it!