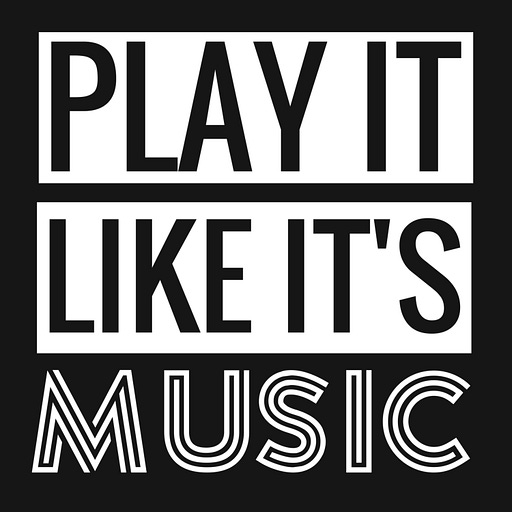 Oct 21, 2020 • 1HR 0M
"I love to blame it on inspiration"
Purists may whine that the best days of music are behind us, that capital "M" music has seen its peak and is no longer relevant. But here at Play It Like It's Music we believe the opposite: not only is the act of musicmaking an essential life skill with a lineage stretching back to the beginnings of human history, but the vocation of the professional musician is more vital today than it ever has been. Once a month, join musician, songwriter and producer Trevor Exter as he drops in on working musicians from every genre.
061: Ed Marshall
Good Morning! This is Play It Like It's Music. I'm Trevor, thanks for listening.
On Wednesday, October 21st of 2020 Music is not content. It's connection.
Today's conversation is a wild ride, I'd say it's fitting for the times we're in too.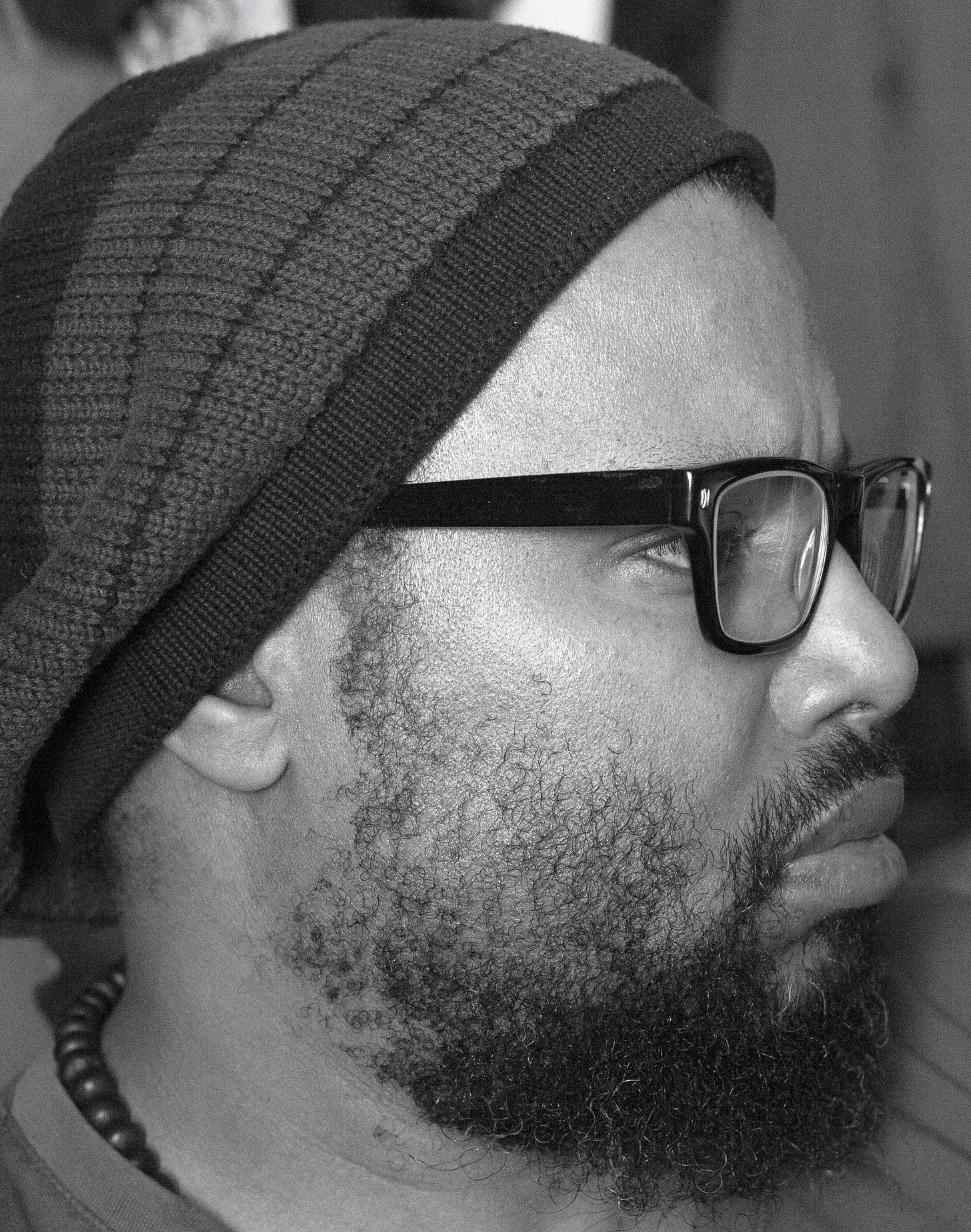 Is there life after a dedicated music career? What happens if you decide to quit? I'm not talking about retreating to being a hobbyist - what happens when you actually choose to stop doing it?
It's not that much fun to think about, and you and I all know there are as many answers to that as there are people. But life has its twists and turns, and we don't get to hold on to everything.
In today's case, however, there's an interesting twist.
[Last Days of CBGB's - photo by Ed Marshall]
I've always been fascinated by house music. How's about you?
Photographer Ed Marshall made some house tracks in the 90's, then life happened and he took off and forgot about it… and as they like to say, you won't believe what happened next!
One day in 2017 a couple of DJs tracked him down, and it turns out that copies of his old vinyl pressings were a much sought-after item in Ibiza and around the house scene.
Like worldwide, man.
Folks were throwing down $500 for a copy on eBay. I shit you not. And Ed didn't believe it either.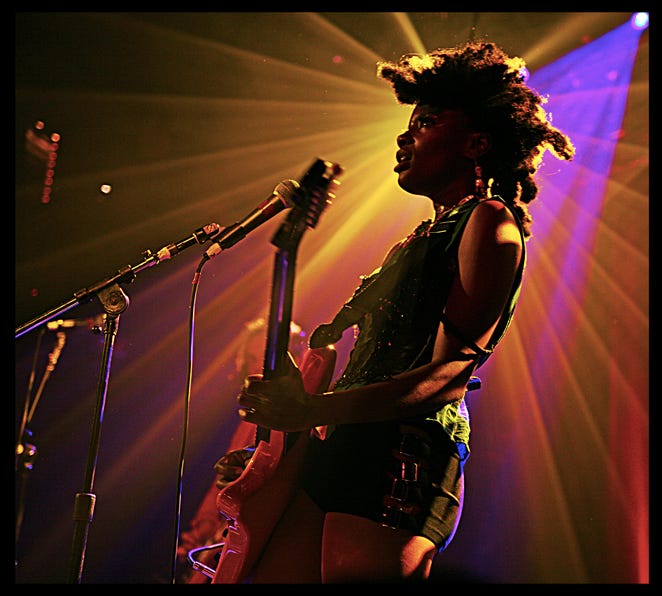 [The Noisettes, The Fillmore, NYC - photo by Ed Marshall]
Soon enough, Ari Goldman of World Building Records reached out to him about the re-release, and it came back out properly in 2018. We get to hear the origin story of that work, but because Ed and I are friends we get deep into some other crazy important stuff about family, community, spirituality and commitment.
Nowadays Ed is a pretty well-known and celebrated photographer. But as you'll hear, it all comes from, and eventually arrives back at music.
Like life.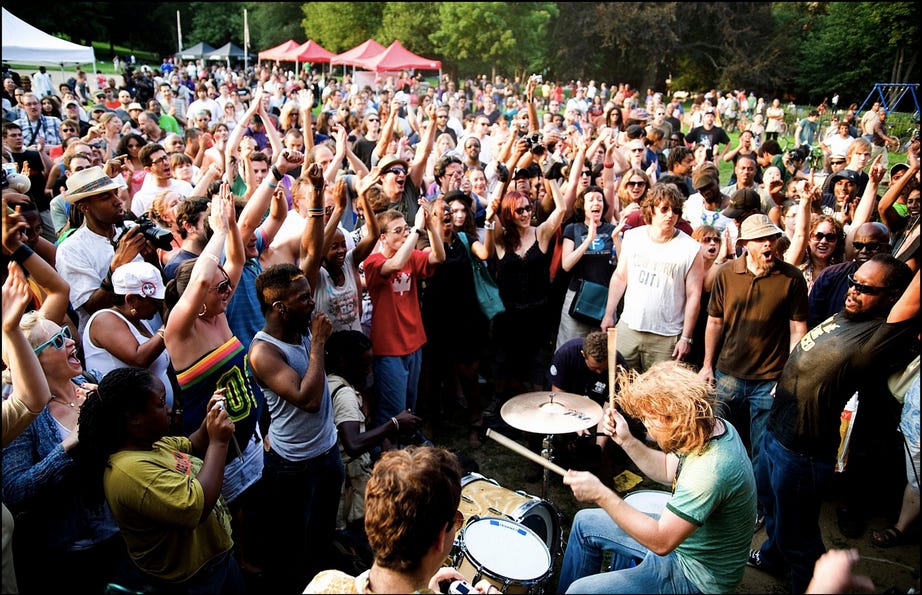 [DirtBombs, Fort Greene, Brooklyn - photo by Ed Marshall]
Folks who know Ed understand that he's bringing a lot of layers of awareness and wisdom to every interaction. Just checking out his photography will reveal that he has an incredibly perceptive eye. He doesn't always hold forth about what's in his mind though, so this is a real privilege to get him on the show here today. Talking with him is always an eye-opener and this conversation was a great example of that.
Quick ask: if you believe this show deserves a wider audience, please tell a friend:
It's an honor to have the man on the show.
Press PLAY above to hear my conversation with Ed Marshall.
---
Thanks for listening to Play It Like It's Music. Thanks so much to Ed Marshall for spending some very generous time with us. You can find his work at Ed Marshall Photography NYC dot com and also on IG @edmarshallphotographynyc. Additionally he has a beautiful book of photographs you can get on Amazon.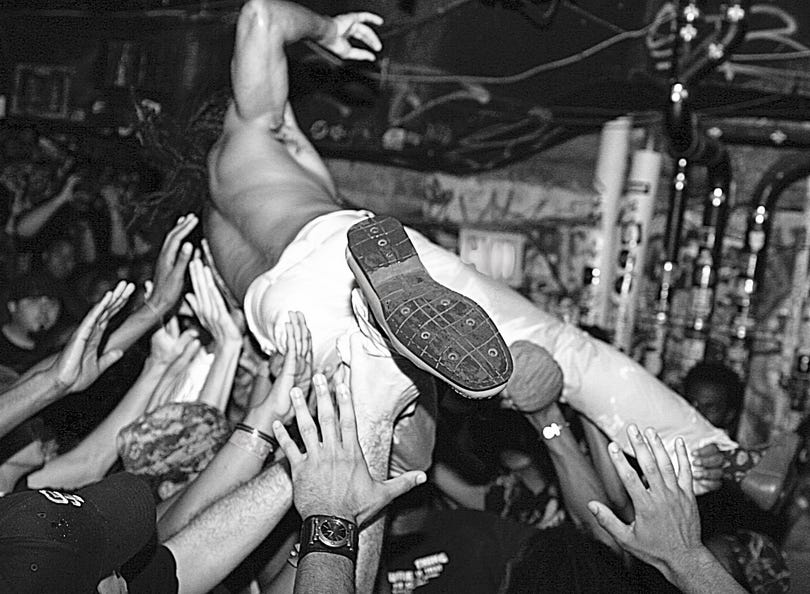 [Game Rebellion (NY), Last Days of CBGB's - photo by Ed Marshall]
Downloads of the now-classic "Dreamscape: Welcome to our New Age House" are available for purchase at bandcamp and you can get the fresh vinyl at EarCave dot com, for a reasonable price.
I can't believe we've gotten to 61 shows! If you believe this show deserves a wider audience, please tell a friend:
Follow me on twitter @trevorexter and talk to me on there if you have thoughts about the show.
We're all contending with a mutating professional landscape, jacked revenue streams, a catastrophic global pandemic and plenty of other noise out here.
But you gotta keep playing:
We don't draw any lines here between scenes or styles.
As always, thank you for listening and remember to play it like its music.
You can check out my music on bandcamp and other places. It's all at my website, trevorexter.com. Sign the mailing list on substack to get this show sent right to you the very moment it comes out.
Music is a beautiful thing and it makes the world go round.
Big love to your ears.
Trevor
(Did you press play yet?)
.
.
.
If you like this stuff, help it spread by sharing it!