"I love the feeling of it"
049: Adam Levy
Good morning! This is Play It Like It's Music, I'm Trevor. Thanks for listening.
On Wednesday, July 22 of 2020 music is not content, it's connection.
If you like this show, please tell a friend!
We have a great one for you today with world-renowned guitarist and songwriter Adam Levy.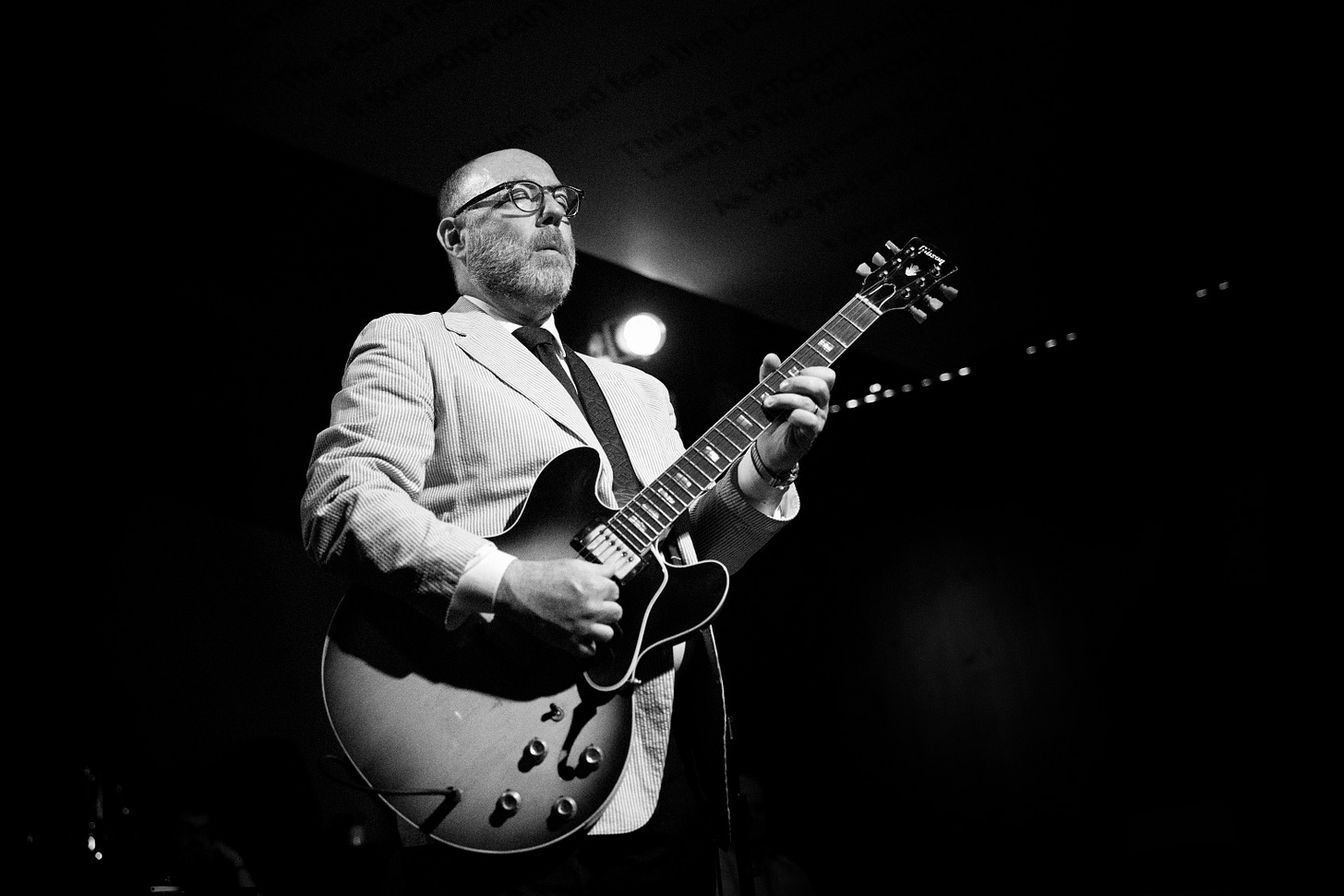 [photo by B.E. Bixby]
I've always admired Adam's work. His vibe, his bandleading style and his playing all convey a core enjoyment and honesty in the craft. It's hard to pin down, there's just real joy and respect and soul and knowledge… all visible and audible and wrapped into a cohesive American style. I find great comfort and inspiration in the man's music.
Levy was born in Encino, California. His grandfather worked for The Andy Williams Show and The Flip Wilson Show as music director. He played in bands growing up, then moved to San Francisco in 1990. He played with Tracy Chapman for a little while (that's his guitar you can hear on Gimme One Reason). But he also spent quite a while moving between SF and New York, infiltrating the legendary downtown scene and playing with Joey Baron, Steve Cardenas, Tony Scherr… all up in it with those cats.
And then he met Norah Jones.
[photo by Todd Chalfant]
Adam became a member of her band at the beginning of her career and stayed on through that first set of bestselling albums. You could say he's best known for that gig, but he has also played with Rosanne Cash, Amos Lee, and Lisa Loeb and continues to put out lots of his own great work. His trio is called the Mint Imperials.
This conversation gets around, we touch on the origins, the journeys and his current output. What does it take to keep it together in this very delicate life we've chosen? Adam is someone with a lot of wisdom to shed on these eternal questions, and we can all call ourselves lucky to be sharing some time with him today.
Press PLAY above to hear my conversation with Adam Levy
[photo by B.E. Bixby]
Thanks for listening to Play It Like It's Music. Thanks so much to Adam Levy for spending some very generous time with us. You can find him at Adam Levy Dot Com and learn from him at Guitar Tips Pro dot com. He used to have social media accounts, but chose to shut em all down recently. I admire that. More people should do that. I should do that.
If you like this show, please tell a friend:
Follow me on twitter @trevorexter and talk to me on there if you have thoughts about the show.
We're all contending with a mutating professional landscape, jacked revenue streams, a catastrophic global pandemic and plenty of other noise out in the culture.
But you gotta keep playing.
We don't draw any lines here between scenes or styles.
As always, thank you for listening and remember to play it like its music.
You can check out my music on bandcamp and other places. It's all at my website, trevorexter.com. Sign the mailing list on substack to get this show sent right to you the very moment it comes out. Consider hiring me to score your piece, do some cello, teach you lessons, produce your show or back you up onstage.
Music is a beautiful thing and it makes the world go round.
Big love to your ears.
Trevor
(Did you press play yet?)
.
.
.
If you like this stuff, help it spread by sharing it!