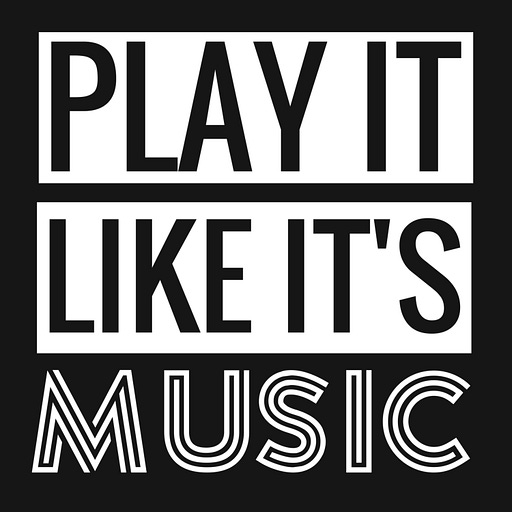 Mar 4, 2020 • 58M
"Burn everything except the truth"
Purists may whine that the best days of music are behind us, that capital "M" music has seen its peak and is no longer relevant. But here at Play It Like It's Music we believe the opposite: not only is the act of musicmaking an essential life skill with a lineage stretching back to the beginnings of human history, but the vocation of the professional musician is more vital today than it ever has been. Once a month, join musician, songwriter and producer Trevor Exter as he drops in on working musicians from every genre.
029: Bisan Toron
Ever wonder: when a singer probes so deep within that they get lost and unravel, what then? In this case, a completely unique sound is born. Bisan Toron opens up about her global journey, seven years of silence and her vocal creatures.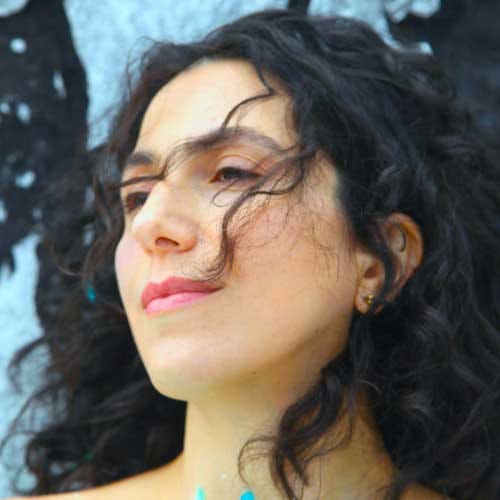 [photo by Tony Herbas]
Good morning! On Wednesday, March 4th of 2020 music is not content, it's connection.
*And if you like the show, please tell a friend!
A little late to press this morning, I had a gig last night in Santa Monica and didn't get this out to you at the usual time. I hope the impact on your wellbeing was not too severe, we are back now with another great guest.
I gotta say, every time I go play somewhere I get reminded of how important it is to just get out and play. I used to take it for granted because I was gigging all the time, but these days I'm doing more composition and production so the actual performances are more spread out. I'll forget that there's nothing like getting into a room full of people and actually making music in real time.
Of course I feel like an idiot saying that to this audience, but there are plenty of other really basic things that I also forget pretty regularly. Settle in.
This was just a private party, nothing outrageous, but I am definitely feeling the itch to get out more.
---
I did a gig with today's guest a couple of months back and wasn't emotionally prepared for the depth of the experience. Bisan Toron took the band and the audience through a stunning set of music which she calls "Migrant Songs", and the goosebumps were in abundance.
I don't know about you, but I get a little jaded sometimes with the saturation of music these days. I hear track after track, show after show and if I don't take care to curate my feed with the unexpected I'll start to fall into that trap of hearing everything through the same filter or feeling like everyone's just competing with the same set of sounds and styles for a quick dash through an ever-diminishing spotlight.
Bisan knocked me right out of that rut.
Born in Syria and raised in Paris and New York, she studied classical voice performance at NYU and holds a masters in Ethnomusicology from the University of London. Her music is informed by a multitude of cultures and traditions, which she threads with vocal articulations that arise from the moment.
She's developed a musical vernacular all her own, partly inspired by Alfred Wolfsohn's re-imagining the voice as a "muscle of the soul," using it to bridge the chasm between our inner impulses and outer expression.
She's doing God's work, I tell you, and I was incredibly lucky to play with her here in Los Angeles. But the reason I wanted to speak with her and share it with you is much more basic:
This singer stopped singing completely for a period of seven years.
We all have the occasional dry spell. And plenty of ups and downs. It's also perfectly normal to doubt the validity of what you're doing and take a breather from all the work of being active. A little sabbatical is ok, hell I've not put out any new records for six years. It happens.
But Bisan went deeper, and she also came back strong. You should hear about it and tell me how it relates to what you might be going through.
As always, you can get this show in your email if you sign up, and you can tell me what you think anytime or write a review. That's always appreciated. Don't be shy.
Now let's talk to Bisan.
Press PLAY above to hear my interview with Bisan Toron
---
Thanks for sticking around. Thanks to Bisan for spending some time with us.
You can find her online bisantoron dot com and on the socials. [IG]
Thanks for listening to Play It Like It's Music. If you liked the show, PLEASE tell a friend. Let's grow this thing:
Follow me on social media @trevorexter and talk to me on there if you have thoughts about the show.
We're all contending with a mutating professional landscape, jacked revenue streams and a lot of noise out there in the culture. But you gotta keep playing.
We don't draw any lines here between scenes or styles.
As always, thank you for listening and remember to play it like its music.
You can check out my music on bandcamp and other places. It's all at my website, trevorexter.com. Sign the mailing list on substack to get this show sent right to you the very moment it comes out. Consider hiring me to score your piece, produce your show or back you up onstage. Music is a beautiful thing and it makes the world go around.
Big love to your ears.
Trevor
(Did you press play yet?)
.
.
.
If you like my stuff, help it spread by sharing it!