Ennio & John
workin... workin...
I just can't get enough of this melody.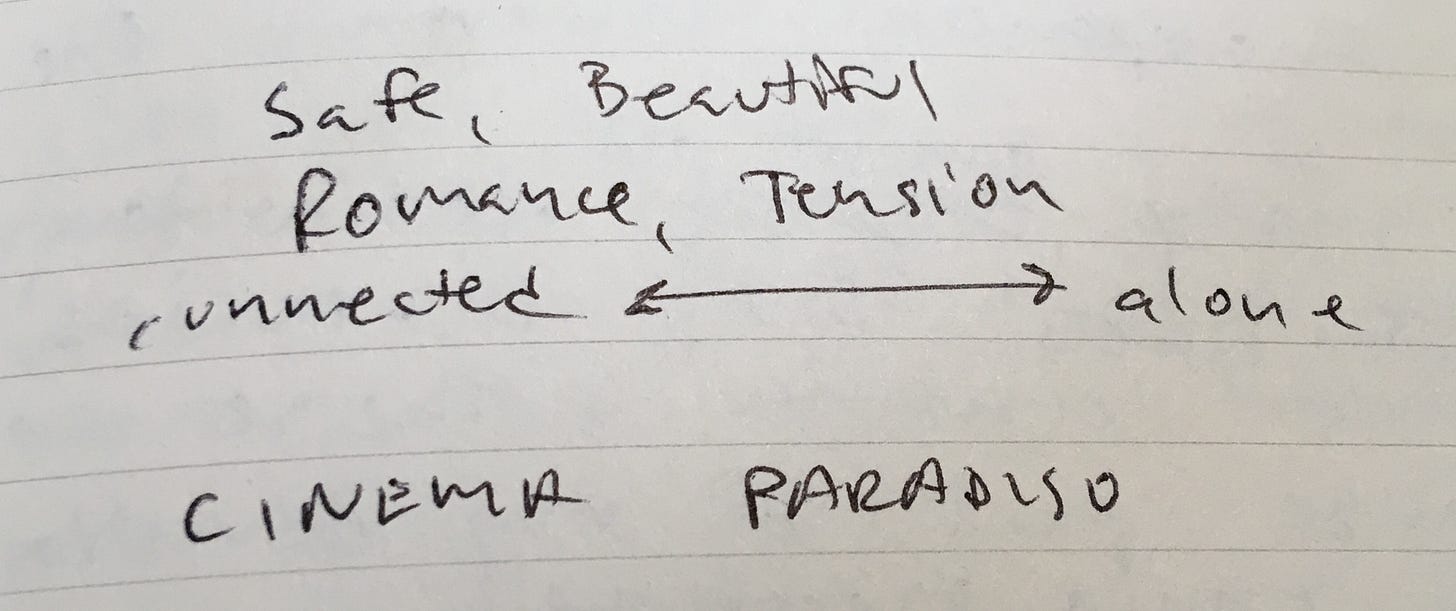 Listen:
I'm dating myself here (we all should!) but I remember when this movie first came out.
At the time, I was listening a lot to a CD by John Zorn called The Big Gundown. I had seen it advertised on the back page of Option Magazine, where Nonesuch records had bought the full page to show off the covers of their latest releases while broadcasting their slogan:
"Standing Apart From The Slagheap of Gutless Conformity"
Aah the good old days!
I had checked the CD out of the library and it was all music by Ennio Morricone, done by a who's who of the downtown NYC crowd. This cast of characters became my muses forever after: Zorn, Arto Lindsay, Frisell, Diamanda Galás, Fred Frith, Joey Baron, Melvin Gibbs, Vernon Reid…
I was a restless kid. This record taught me that you can take a melody to all kinds of weird places and still stay true to it.
And then I saw Cinema Paradiso.
It was showing at the local independent cinema. And I went.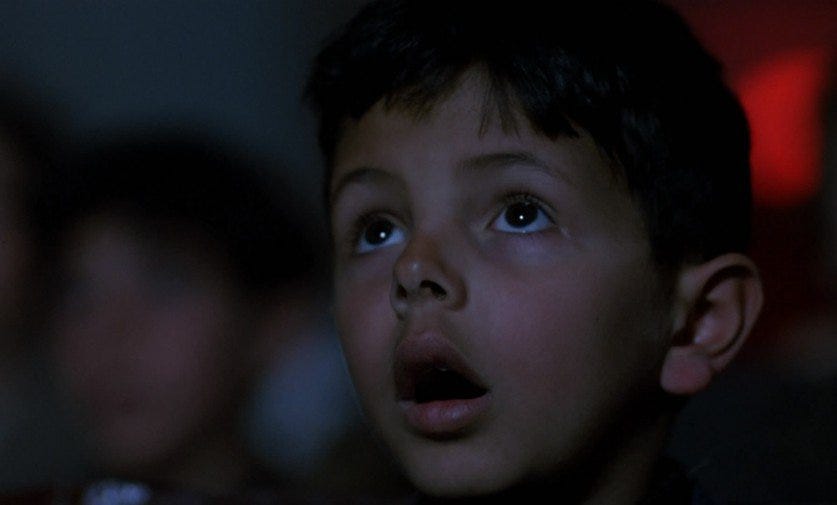 It said "music by Ennio Morricone". In Italian.
And I heard this melody.
I had never yearned so much to be able to eat a melody. Such tension, such romance! (The movie isn't bad either.)
Everything stopped in my head for a second. Everything was clear: the downtown cats and this Italian guy became the musical constellation by which I navigated to all kinds of places.
I totally skipped grunge and punk and hiphop, but went deep in classical, Brazilian and Argentine music. Never felt quite content to just "be an American" after that.
I got around to it much later. Meanwhile, Ennio's done more movie scores than I've had meals.
The emotion in this melody sent me running to a lot of places.
But I'm home now.
.
.
.
---
P.S. If you'd like to witness a full-on sonic squabble with the masters, grab your headphones and sit back with this. Musical xanax it is not, but it's every bit as satisfying as one of those movies:
Sending BIG love to your ears,
Trevor
.
.
.
If you like my stuff, help it spread by sharing it!